SEARCH OUR SITE
---

CHECK OUT OUR 2019 CHRISTMAS GAMES!
more fun drinking games
---
21+

I left any store-bought drinking games off my main page of FUN DRINKING GAMES, but that was not because there are not worthy drinking game board and card games out there.  The ones below can all be found on amazon.com, and have some very favorable reviews.
Please note that I will get a small (very) percentage of any sales made from my recommendations.  This is the reason I say don't take my word for it, but let the reviews for these awesome games be your deciding factor.
To check out the reviews just click on the link or the image.  Thanks, and remember Drink Responsibly!
---
---
The classic block stacking game with an alcoholic twist. 54 blocks in total, each block has 1 of 36 different rules and games written on the bottom. Attempt to pull a block from the tower without knocking it over, then play the game or follow the rule described on the bottom of the block. Included are the classics: story time, moose, make a rule. In combination with some newer rules: god, most likely to, nicknames. 36 different rules and games in all. Will you be the last one standing?

---
---
Loaded Kings is one of the nation's most popular drinking games, and the ultimate party companion! Similar to Kings Cup, Ring of Fire, and Circle of Death, Loaded Kings will provide countless hours of fun for you and your friends. We present to you a timeless drinking card game with a brand new twist!

---
---
Suddenly Drunk is a set of 54 cards which can easily be added to any turn-based board or card game that transforms it into a hilarious drinking game for 3 - 8 Players. 

---
---
This will certainly liven up any party! Add excitement to your home with this beautiful glass gaming set. One shot glass roulette drinking game 16 shot glasses 2 balls 2-8 players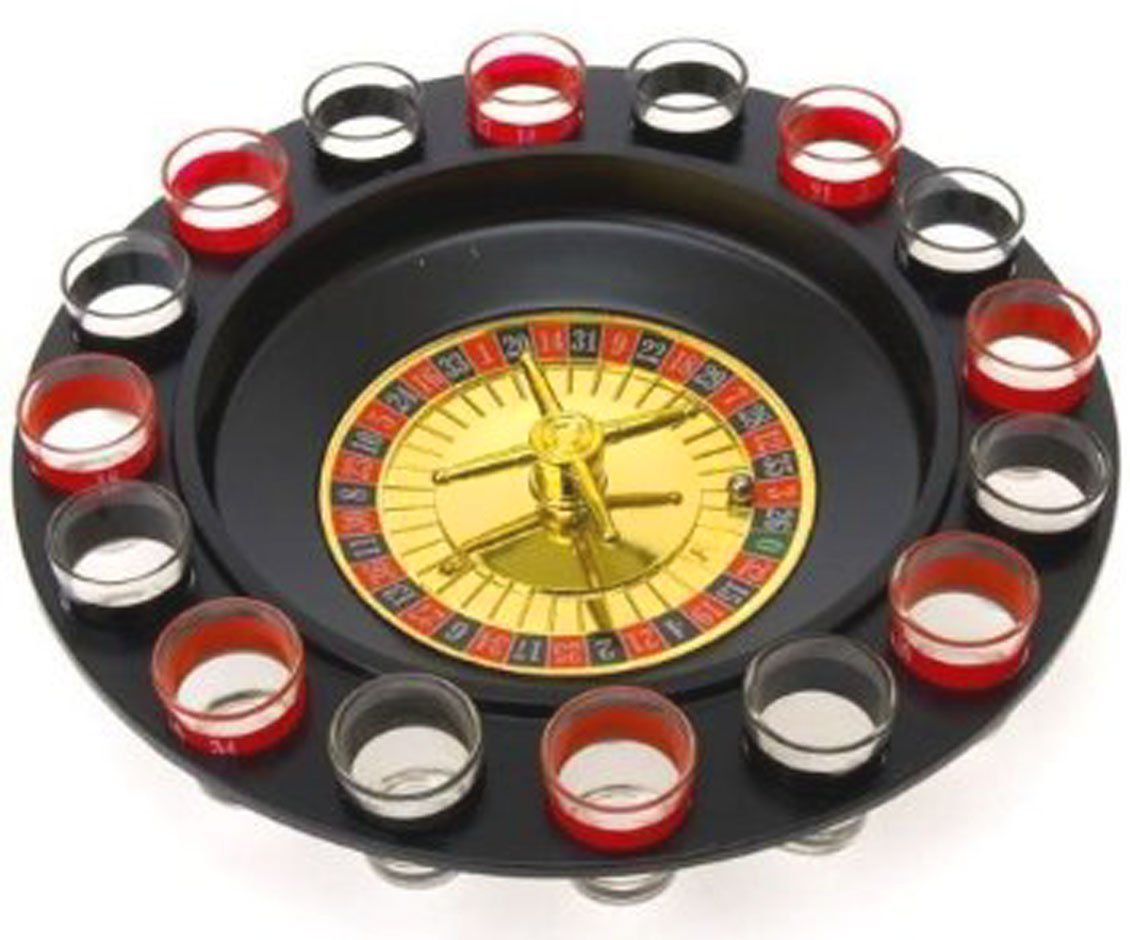 ---
---
Let's get the party started! Show your social drinking skills are right on-target with the Club Fun Magnetic Dart Shot Game. Aim carefully, or the next shot is yours to drink. Features target with game rules, metal stand, 4 magnetic darts, and 4 shot glasses.

---
---
The Ultimate Adult Drinking Board Game! The ONLY game to combine all the "old-school" & "new-school" Drinking Games into ONE! If you like Beer Pong, Kings Cup, Flip Cup, Quarters and all the College Drinking Party Games then you will love the DRINK-A-PALOOZA drinking game. DrinkaPalooza is known by college students as the "BEST DRINKING GAME EVER!" Play it at your next game night & turn it into the best drinking party ever!

---
DRINKO: SHOT GLASS DRINKING GAME

---

This game show classic is the perfect way to liven up any party or festivity! A great drinking game of chance and luck, where everyone ends up being a winner!

---
DRINK-O-THON: DRINKING GAME OF KING

---
fun and simple game to play. It really is just the standard drinking game everyone is used to playing but the cards tell you exactly what to do. This is fun, you can take it anywhere and have a game going in seconds.
---
---
Let's Get Trashed! 10 classic and new drinking games! This leak proof tin comes with rules and accessories for great games like Pass the Trash, Ring of Fire, Trash Can Pong, and more! For 2-20+ adult players.

---
---
The Classic Drinking Game for Adults - Great Game for a Party or Weekend Night, You Will Laugh Non-stop and You Will Learn Everything About Your Friends When You Play
---
---
Who needs a ship? Take your shots into battle with this cool party game Shipwreck the Drinking Game. Each player fills 4 shot glasses evenly and places them in secret locations on their side of the game board. Players take turns calling out target locations. For each "hit" their opponent must drink that shot. Last remaining "ship" wins. Loser gets tanked.

---
---