Top 10
Fear Factor Birthday Party Games
Looking for Fear Factor Birthday party games? You've found em'! A Fear Factor party is an awesome birthday theme. You and your friends will be talking about it and laughing over the hilarious pics for years down the road.
If you've chosen this theme then you are going to need some challenges worthy of the title. Take a look through these fun Fear Factor party games to find the perfect challenges to fit your party. Instead of using the elimination method like they do on the show, I would suggest you use a point system so that all your guests can be involved and not get cut out half way through. Then at the end of all the games whoever has the most points wins!
Have some Fear Factor party games that should be on this list? Send them to me at HappyPartying@gmail.com and let's get them added!
Printable Fear Factor Party Invitations and Party Supplies!
(See End of Page For Download Details)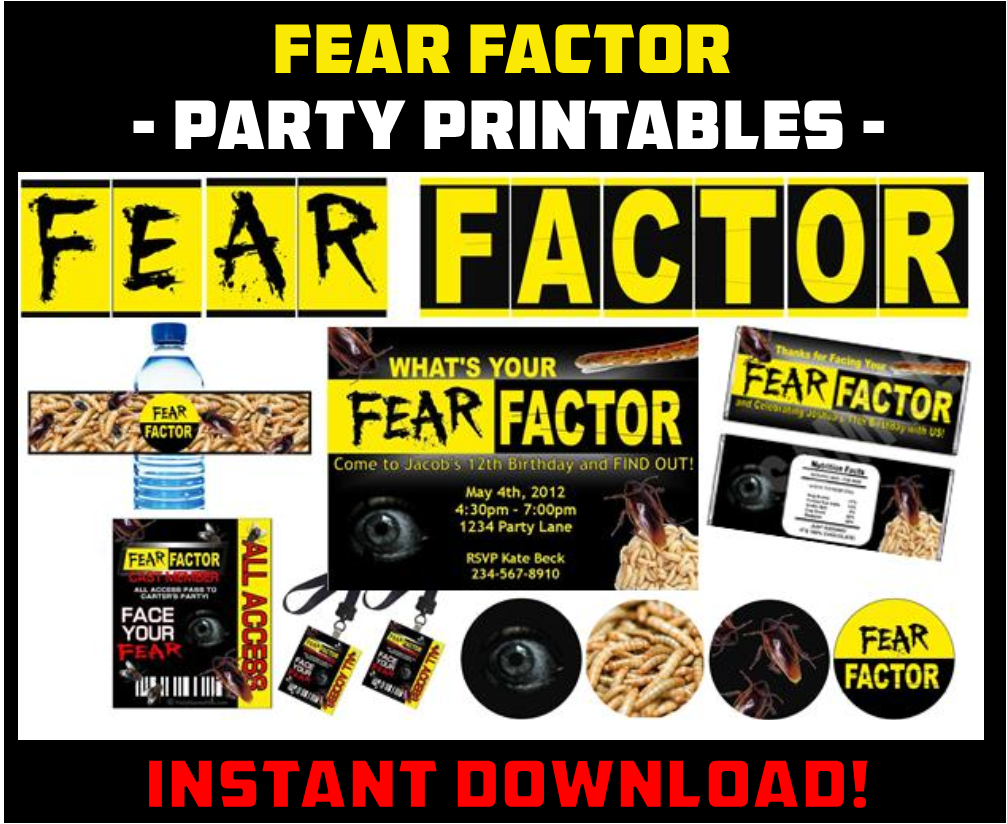 ---
fear factor birthday party games
egg roulette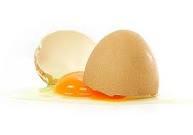 Why not start out the games by seeing who has what it takes to overcome their fears and take on some real challenges. In this game you will place a bowl of boiled eggs in front of the players. All players must pick up an egg out of a big bowl and on the count of three, immediately crack it against their forehead. 

The challenge is before the game you tell the players that one of the eggs is actually raw. Who has the courage to egg themselves in the face? The trick is that ALL the eggs are actually boiled and this is just a test of courage. The players that hesitate to crack the egg fails. Award all the players that don't hesitate with 5 points.
---
FEAR FACTOR BIRTHDAY PARTY GAMES
baby food taste test
Empty a variety of different jars of baby food into individual bowls (make sure you know which is which). Label the bowls with numbers and challenge players to taste every bowl and try and guess what it is. To make it more of a challenge, add some food coloring into the food that might be given away by its color. Make sure to have paper and pencils handy so guests can write their answers on them. Winner is the one that taste and guesses the most correctly. Award 1 point for every correct guess, and 3 additional points to the one that has the most correct guesses.

---
FEAR FACTOR BIRTHDAY PARTY GAMES
bigger or better
Some people laugh in the face of gross or gruesome but them go weak in the knees at the thought of something as unassuming as talking to your neighbors. Time to face your social anxiety fears!
In this game you will provide all players (or teams) with a small object. This can be a tube of unused lipstick, a funky pen, a candy bar, etc. The idea of the game is that they must go around the neighborhood and try and trade it with the neighbors for something bigger and better. They can then try and trade that item for something bigger and better to someone else.
Set a time limit; say 30 minutes, to trade. At the end of the time limit whoever has the biggest and best item wins. You can choose to have two winners by awarding 10 points for the biggest, and another 10 points for the best.


---
FEAR FACTOR BIRTHDAY PARTY GAMES
iron toes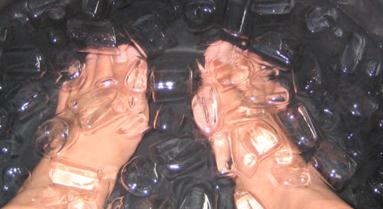 Fill a bathtub or kiddie pool with water, marbles, and tons of ICE (you want it to be freezing). The object of the game is for players to stick their foot in the ice water and grab as many marbles as they can in a two minute period. The winner is of course the one that collects the most marbles. Award 1 point for every marble they are able to retrieve and 3 additional points to the one that pulls out the most.


---
FEAR FACTOR BIRTHDAY PARTY GAMES
worm pie
Place ten gummy worms at the bottom of a pie tin (you'll need to make one for every player). Next, fill the pie tin with whip cream. On the start of go all players must place their hands behind their back and retrieve all 10 gummy worms with their mouth. This game is perfect for PICTURES, so make sure you have your camera ready!
The first player to retrieve all ten worms and eat them wins! To make the worms more like real earth worms you can cover them in honey and crushed Oreo cookies. You might want to take the amount of worms down to five or six if you do this because the worms become sickly sweet. Award 10 points to the winner! You can also give 1 point for every worm that the other players were able to eat up to that point.


---
FEAR FACTOR BIRTHDAY PARTY GAMES
dog biscuit race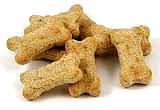 In this fear factor game the players will pick up a dog biscuit with their mouths and race to drop it in a bucket on the other side of the room (or yard if you're playing outside). To play have a bowl of six dog biscuits ready for each player, and place a large bucket at the other side of the playing area for all players to use. 

If you want you can have another individual bowl for each player to drop their biscuits in instead of a collective bucket. If a player drops their biscuit while running they must retrieve it with their mouths, absolutely no hand allowed! The winner is the person that gets all six of their biscuits to the bucket first. Award 10 points to the winner.
---
FEAR FACTOR BIRTHDAY PARTY GAMES
cricket challenge
This game will take a little preparation. You'll need to purchase a bag of live crickets from your local pet store. Place these in an aquarium or clear large tub, make sure you have a screen on top, so the crickets don't escape. Also throw in a bunch of rubber frogs and snakes (if you want to go extreme you can use real cow tongues and pigs feet). To play you divide players into teams. 

To play players must reach in the tank and pull out as many snakes and frogs as they can, one at a time, in 30 seconds. The crickets will actually jump out the way when you stick your hands in but it's the minds aversion that will make this challenge hard. Award one point for every item pulled out. Give an additional 3 pts to the person who pulls out the most. If you choose to use pig's feet and cow tongues make sure all players WASH their hands right after they complete the challenge.
ALTERNATIVE:  At my daughter's 11th birthday party we did this theme. For all the games we awarded tickets because at the end of the party she wanted to have an auction where players could use there tickets to bid on items.  SO instead of plastic frogs and snakes we used tickets mixed in with the crickets (along with hay) and called the game Cricket or Ticket!
---
FEAR FACTOR BIRTHDAY PARTY GAMES
put it on ice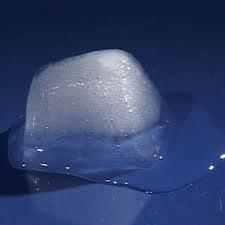 This is a simple but challenging game. On the start of go every player picks up an ice cube and holds it in their FIST for as long as they can. If they open their hand then they're out. To give the game more of an ick factor use red food coloring to color the water before freezing. Award 8 points to the person that holds it the longest, 5 points for the person that comes in 2nd ,and 3 points to the person that comes in 3rd.


---
FEAR FACTOR BIRTHDAY PARTY GAMES
lice pickers
In this game I gave all the players a pair of tweezers and a cup and challenged them to pick as much lice (rice) as they could out of the shag rug and place them in their cups for extermination. They were not allowed to pick up the lice with their fingers, they had to use the tweezers.  Points were awarded by how many lice the players could collect in one minute.
ALTERNATIVE:  Instead of tweezers give each of the child a coffee stirrer straw, and have them suck the lice onto it and transfer it to the cup without touching it with anything other than the straw.  We did this version at my daughters party and it was a hit.  We did not use a shag rug, we mixed the rice in the yarn hair of one of her old cabbage patch dolls. 
---
FEAR FACTOR BIRTHDAY PARTY GAMES
cat food challenge
To end the games offer everyone a chance to earn a quick extra five points. All they have to do is eat a spoonful of cat food. You don't really have to use cat food, as long as they think their eating cat food. Replace the label from a can of spam with the label from a can of cat food of the same size.  When it is time for the game, open the can in front of all the players. Offer 5 extra points to everyone willing to eat a spoonful.
---
GET YOUR FEAR FACtoR PARTY SUPPLIES NOW!

- Instant download $12.99 -
When searching for Fear Factor party supplies on the internet I came up with ZILCH! So I created this Printable Fear Factor Party Supplies set set for anyone who wants to throw a Fear Factor themed Birthday Bash. These printable items are available for instant download. The best part is they are editable, just download, open in Adobe Reader and click in the editable PDF file to personalize with your party details. 

---
Editable Fear Factor invitation
Editable Favor Wrappers
Party Banner 
Cupcake Toppers
Water Bottle labels
Editable Favor Bag Toppers 
Editable Party Badges
Editable Decal
PRINT AS MANY AS YOU NEED FOR YOUR EVENT!

Your printable party set will arrive within minutes in a ready-to-print PDF file.  This is a digital purchase - No physical product will be mailed.  If you do not see it in your email please check your junk folder before you contact us - that is the usual culprit. If you have any questions or feedback we would love to hear from you!  Contact  Us At: HappyPartying@gmail.com
Your Set Includes Everything Shown Below!
---
You Might Also be Interested In Our:
---