captain marvel party games
Let's get ready to party!  Captain Marvel is not only an awesome woman, role model, and superhero - she is the embodiment of female empowerment.  She represents never giving up and getting up each time you fail.  

A Captain Marvel is a great theme for a young girls party and below we are going to discuss some fun games you can play to create an out-of-this world party. 

If you have any Captain Marvel games to contribute please email me at HappyPartying@gmail.com.  Any games added to the page will receive full credit to the contributor and a free printable game of your choice.
---
captain marvel party games
skrulls vs. kree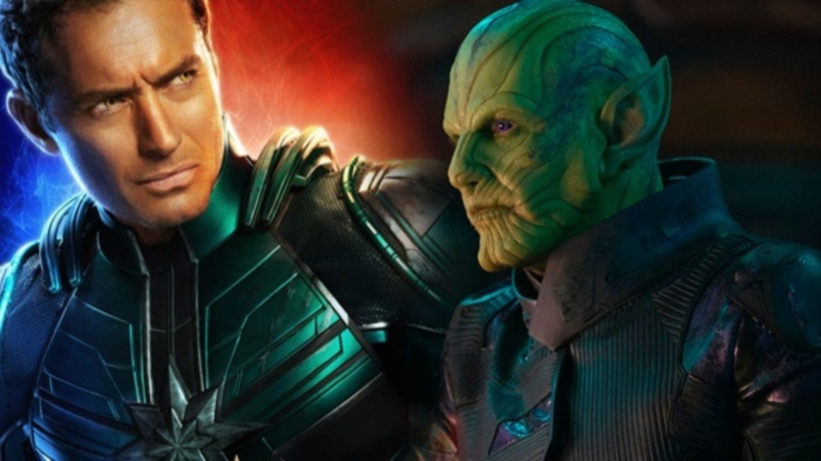 Divide players into two teams the Skrulls and the Kree.  Blow up 30 balloons - color can be whatever you choose.
Have two equal teams with a center line. Each team starts with an equal amount of balloons on their side of the line.
At the signal each teams goal is to throw as many balloons at they can from one side to the other side of the line. Players continue to throw until the signal to stop (or if music is used when you play—and the music stops)
The winning team is the side with the least amount of balloons on it's side.
To play more rounds—divide the balloons evenly again and continue. Keep score of whoever has the most wins.
---
captain marvel PARTY GAMES
Printable treasure hunt
Our Captain Marvel treasure hunt is the PERFECT game to play at your Captain Marvel themed party.  This hunt is made for players age 6-12 and is designed to be played anywhere!  

It includes 8 fun and creative clues, each featuring a different kind of puzzle that the players must solve. Each clue leads to the next until they reach the YOU WIN ticket where they will find whatever reward you have chosen.

---
captain marvel PARTY GAMES
find the tessaract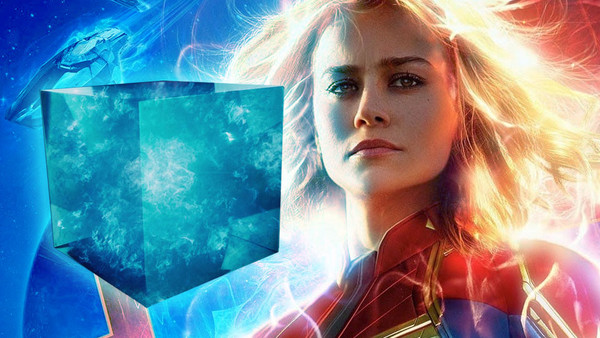 Option 1: Hide a Tessaract somewhere in your party zone and challenge the players to find it.  The first player who finds it gets a prize.

Option 2:  Divide players into pairs. One of each pair is blindfolded and the other must lead their partner, using words only, to the Tessaract.  No need to hide the Tessaract, just place it on the other side of the room.  Make sure to clear the space of any thing that could cause the player to get hurt. You could choose to set up a few safe obstacles to work around, but that is optional. 

A simple way to make your tessaract is to take a tessaract size box/cube and cover it with blue glitter, or blue marbled paper. 
---
CAPTAIN MARVEL PARTY GAMES
who's the skrull?
This game is played with our printable Marvel character cards.  Each player takes a Marvel character card. One of the cards is a Skrull card. Players look at their character but do not reveal who they are to any other player.  

Choose a player to go first.  They take their best guess who the Skrull is.  The player who they chose reveals their card. If the guesser was wrong then the play passes clockwise until a player guesses correctly. That player then gets a point and all the cards are shuffled and redrawn. 
The game starts with the next player who was after the last guesser.  You can reward each player who guesses correctly with a small prize.  Play as many rounds as you choose.

Download includes 18 Character cards that print out eight per page.
INSTANT DOWNLOAD $2.99
Your printable game will arrive within minutes in printable PDF files.  This is a digital purchase - No physical product will be mailed.  If you do not see it in your email please check your junk folder before you contact us - that is the usual culprit. If you have any questions or feedback we would love to hear from you!  Contact us at: HappyPartying@gmail.com

---
captain marvel PARTY GAMES
training obstacle course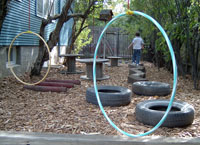 Even the most powerful superhero's must train.  Create this fun obstacle course and challenge each player to make it through.  You could offer a prize to the person with the fastest time or challenge the players to run it again and beat their own time.  

Obstacle could include:


crawling through tires or hula hoops.
jumping over pool noodles

popping a balloon without their hands
making and flying a paper airplane through a hula hoop hanging from a tree
knocking over plastic cups using rubber bands
walking across a balance beam
---
captain marvel PARTY GAMES
girl empowerment
This is a great activity for the girls to play if they know each other.  First you make shields using paper plates.  Captain Marvel doesn't use a shield and the video below is an example using Captain America - but for this activity you want the girls to create a shield design all of their own, representing them and what makes them super.
Next, have each girl write on the inside of each other girls shield something they admire about them and think they are good at.  Girls supporting girls is the theme of this activity.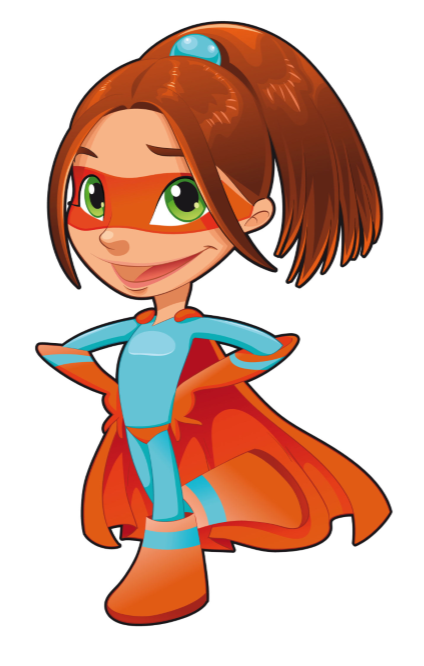 ---