---
top 10


avengers infinity war
 Party games
DEFEAT THE BAD GUYS - TARGET PRACTICE
Take aim at the top ten villains of our day. These villains have earned international and sometimes intergalactic infamy! Grab the weapon of your choice or try your hand at a few as your battle the world's worst.
Print out your favorite images of multiple Avenger villains - or if you're artistic or have an artistic volunteer draw out images of your favorite  Avengers Villains. They should be as tall as a regular piece of paper.
Now to create the targets you can get as creative as you want.  I like to use empty 2-liter bottles weighted down a bit with sand or gravel. Another idea is to use paper lunch bags. Stuff the bags with newspaper to add some weight and twist the top. Secure with a rubber band.
Next choose an area for the gallery, preferably outside. Place the targets around the gallery. For example you can line them up on a porch railing, set them up on a table, or hang them from trees. Be creative! Once your targets are in place, choose your weapon and take them down. Here are a few ideas for weapons
Hawkeye's bow( Nerf bow)
Black Widow's pistols( twin water pistols) 
Captain America's shield( painted Frisbee) 
Thor's Hammer ( rubber mallet) use the video below to make your own!
Hulk Fist (the large foam kind)
---
TOP 10 AVENGERS INFINITY WAR PARTY GAMES & IDEAS
hulk smash
HULK SMASH OPTION 1
There are many ways to create a punch game for your party – making it Hulk themed is as easy as using green tissue paper.  The main idea is to place small prizes (stickers, candy, etc) in plastic cups, cover the tops with a layer or two of tissue paper using a rubber band to hold in place, last you affix the bottom of the cups to a cardboard box, piece of plywood, poster, or other.  To play kids take turns punching through one of the cups and retrieving the prize.  Here are a few samples of different styles of punch boards to give you inspiration.
Below is one is a video tutorial for a DIY Punch Game.
HULK SMASH OPTION 2
Blow up green balloons half full of air. Attach one balloon to each child's ankle with a string or ribbon (about two feet long). When you yell go, each child has to try and stomp on everyone else's balloon to pop it. The last child with a balloon wins! To make this even more fun, have each child yell 'Hulk smash!' whenever he/she stomps on a balloon.
HULK SMASH OPTION 3 
Have children sit in a circle and pass around a green balloon with a small prize in it.  When the music stops whoever is holding the balloon gets to act out their best Hulk and smash the balloon, retrieving the prize.  They get to keep the prize, but they are out of the game.  Keep playing until only one player is left – they are the winner.
---
TOP 10 AVENGERS INFINITY WAR PARTY GAMES & IDEAS
printable marvel movie treasure hunt!
Our printable marvel movie treasure hunt is a guaranteed hit of the party.  Players solve clues that lead to the next clue until they have solved all 10 clues and found the hidden treasure.  The clues are fun and challenging and come come in two different  versions. 
The first is the Challenger - each clue features puzzles and game that involve Avengers Infinity War trivia. The second version, The Easy Version, also features Avenger themed clues that involve challenges and puzzles but it is geared toward younger players and is able to be played without knowing more than the basics about Marvel Movies. 
easy version
challenge version
---
TOP 10 AVENGERS INFINITY WAR PARTY GAMES & IDEAS
stealth challenge
Being a super spy often means getting into compromising situations, and getting back out!
Time to break out the streamers! Stretch streams of red crepe paper across the room like laser beams: floor to ceiling, table to shelf, corner to chair. The goal of the heroes is to cross the room without breaking the "beams".  This may require heroes to climb over, under, around and through objects depending on the course you create. If you don't want heroes on your furniture, a carport or playground make for just as challenging possibilities. You may need to rebuild the course as heroes fail to pass a beam. Red yarn can also be used as a sturdier "laser".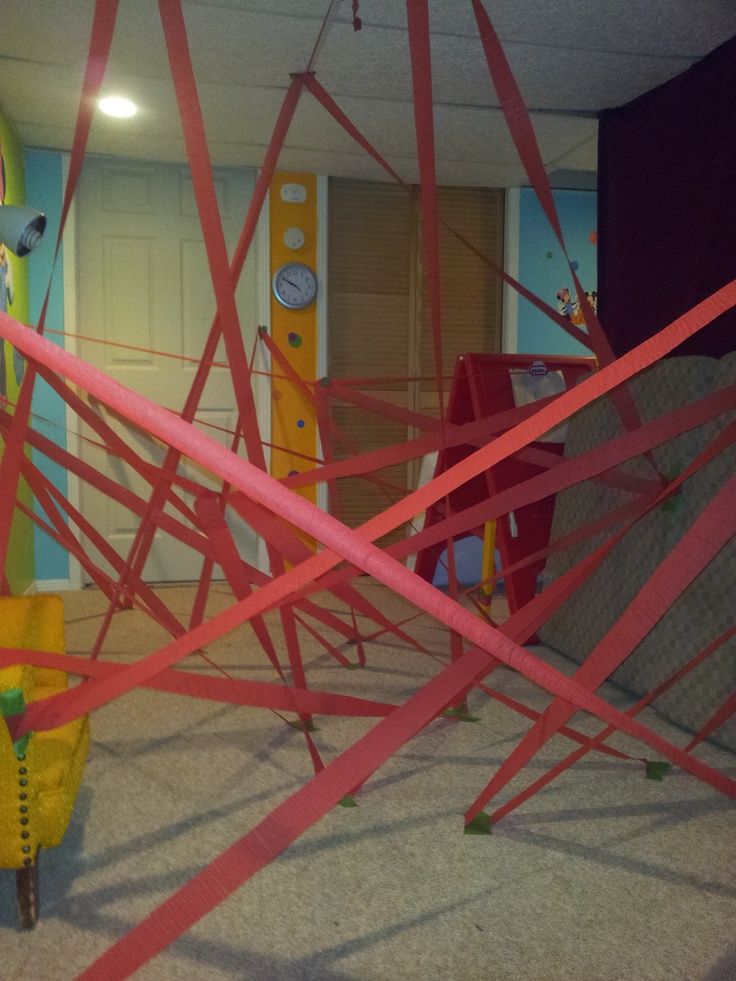 ---
TOP 10 AVENGERS INFINITY WAR PARTY GAMES & IDEAS
captain america's shield toss 
Though Captain America makes it look easy, throwing a shield is hard work. It takes great aim and lots of practice. 
Hang a hula hoop from a tree and use painted frisbee's to create the shields (one per guest).  Take turns hurling your disc and award a small prize each time a players makes it through the hoop -  try it  from different distances to add challenge. 
ALTERNATIVE: THOR'S HAMMER TOSS
You could also play a version of this with Thors Hammer. See Video tutorial above to make your own!.  Not the creative type you can purchase a foam one here. 
---
TOP 10 AVENGERS INFINITY WAR PARTY GAMES & IDEAS
peter quill's dance off
Peter Quill knows a thing or three about letting loose and having fun. So grab your favorite 80's theme song and let's get down, hero-style!
Grab a CD player and get this party started. You can take a moment and let the kids dance while prepping cake and ice cream or turn it into a challenge with a rousing game of musical statues. Let the DJ drop a fat beat but when the music stops heroes must freeze in their best comic book pose. Anyone who breaks the pose before the music restarts is out. Continue until only one dancer remains.  Rank heroes by the longest lasting or the best held pose. This is their Endurance score on their file.
---
TOP 10 AVENGERS INFINITY WAR PARTY GAMES & IDEAS
infinity stone search
Create your own infinity stones by spray painting rocks, crumbling construction paper, or using plastic Easter Eggs that are the right colors.  You will need one set for each guest – and each set consist of six 'stones' one of each different color – red-orange-yellow-blue-purple-green.  Hide all the stones around your playing area and challenge players to find a full set of six.  Players can trade stones with each other to create their set.  Award a prize to each player that collects all six!

---
TOP 10 AVENGERS INFINITY WAR PARTY GAMES & IDEAS
What's Missing - AVENGERS Edition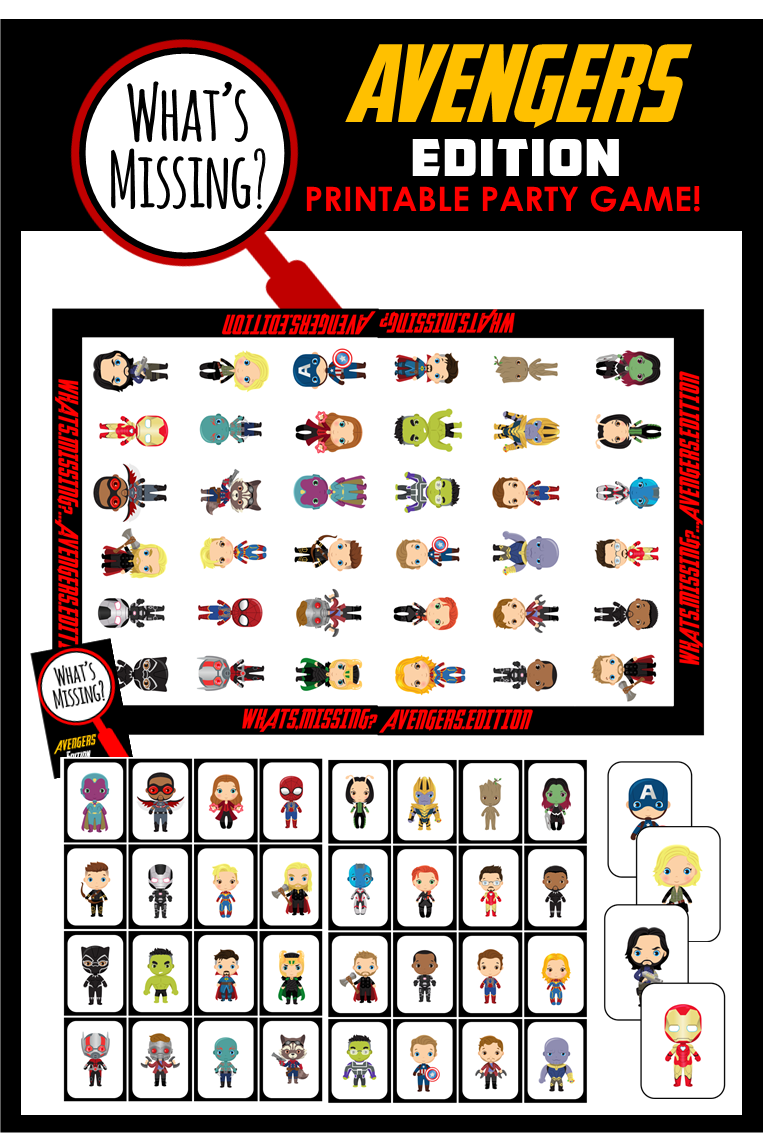 What's Missing is great for those younger Avenger fans.  Players race to be the first to discover which Avenger is hidden! 

Perfect for Ages 3-8
---
TOP 10 AVENGERS INFINITY WAR PARTY GAMES & IDEAS
AVENGERS minefield challenge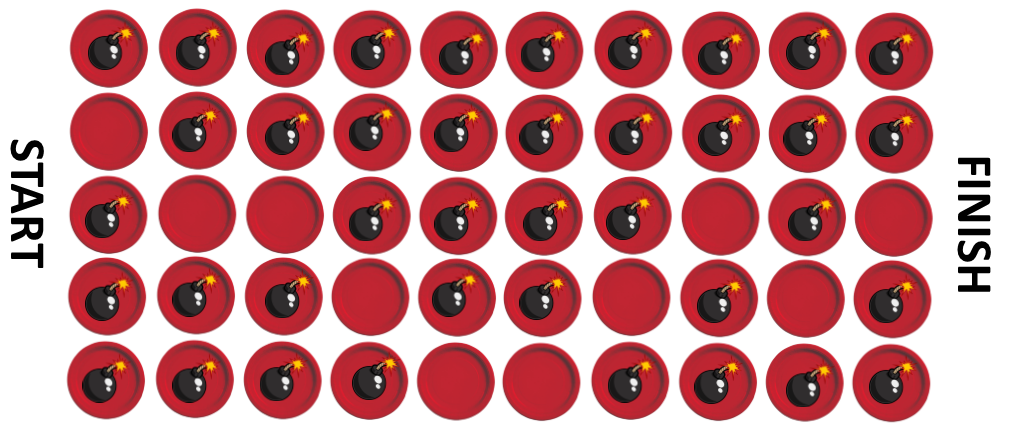 Players must work together to make it across a space booby trapped with mines.
To play this game you will need colored paper plates and  something to use as a buzzer.  Create a minefield by laying a 10 x 5 grid of paper plates on the ground.  
The only way to get through the minefield is to step on the paper plates, but most of the paper plates are mines.  There is only one path through and players must figure that out by trial and error and working together. The picture above shows a potential path.  The bombs images represent the plates you would buzz the child on if they step on it.
One player goes at a time and tries to make their way through the minefield.  When they step on a plate that has a mine you buzz them and  they are out.  The next player must remember where they stepped and not try a different path.
  This continues until the path is discovered and all players have made it across.  This is not a competitive game, but a cooperative team building game.  If you want to play another round simply switch up the path and start again.
---
TOP 10 AVENGERS INFINITY WAR PARTY GAMES & IDEAS
icon Match CHALLENGE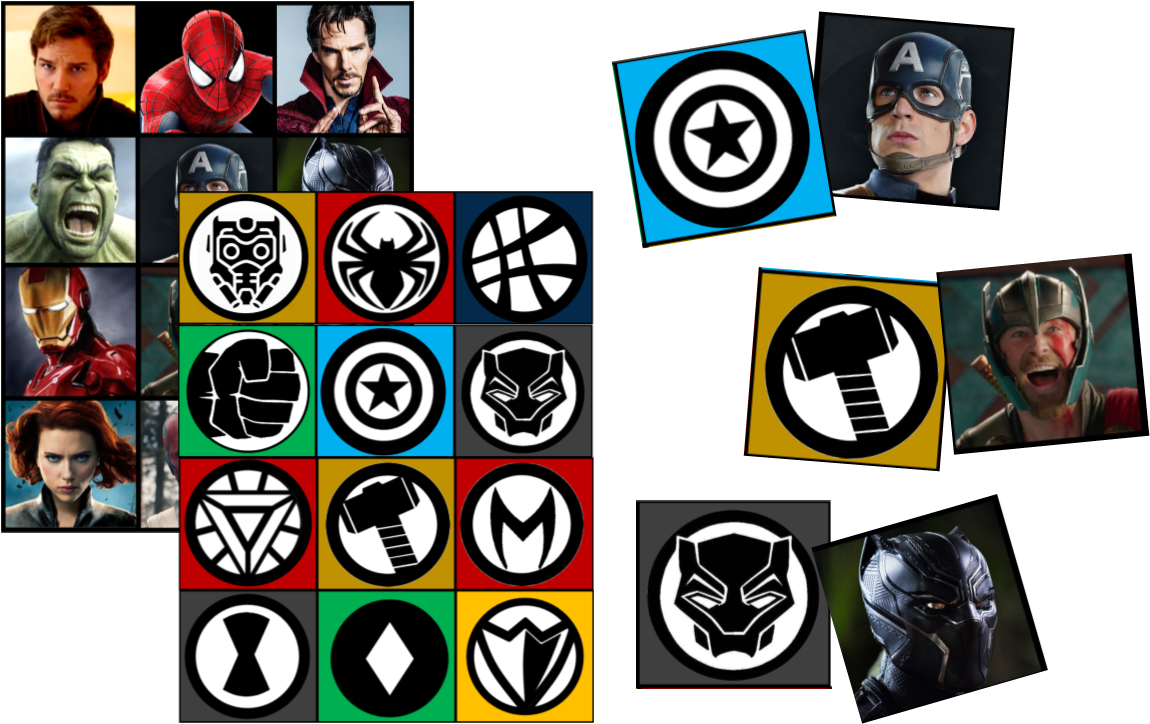 In this printable party game players race to match the Marvel Icon with the superhero.  Time each player to see who can put them together the fastest.  Once a player believes they are done if they are correct stop the time – if they have any wrong tell them how many and the clock continues until they have them all correct.  The player with the best time wins. 
FREE DOWNLOAD!
---
top 10 Avengers Infinity War Party Games & Ideas
thanos' snap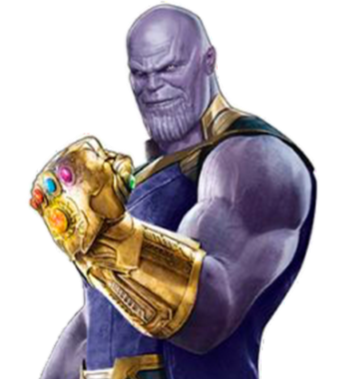 One guest plays Thanos.  He or She stands in the middle of the playing area.  Around Thanos is different areas – areas 1, 2, 3, and 4 (you can create more creative names for them if you like).  Thanos closes his or her eyes and counts to 10.  All the other players run and choose one of the four areas to stand at. When Thanos is done counting they yell out SNAP! Once Snap has been yelled players can no longer change areas. Thanos then yells out an area and all players who are in that area are out.  Thanos then closes their eyes and counts again, continuing until only one player remains – that player is the winner and gets to be Thanos next. 

---
BONUS:

HOW TO MAKE AN AVEngers infinity war cake! 
This cake is incredible!  Not the easiest creation, but doable and would definitely be an impressive addition to the party.  Can you imagine the smile on your kids face!
---