Mickey Mouse Party Ideas
by marrissa
(middletown,ny 10940)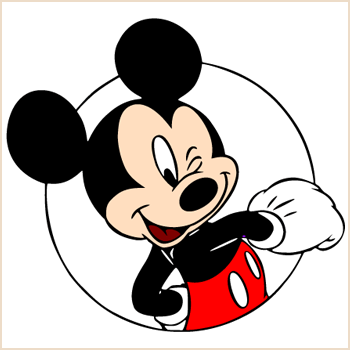 I have a couple party ideas for a Mickey Mouse clubhouse party.

Mickey Mouse Party Invitation...

I made my own invitations using sparle black card stock cut in the shape of Mickey's head and a mat red circle cut in half for the pants and glued to the Mickey head i bought a bag of misc. white buttons at the craft store and paired them up as well as i could some did not match perfect but i think it looks okay I put a picture of my daughter in the pocket and glued a yellow circle with the party invitations information on the back. I hand delivered them because the postal stamp was to much.


Mickey Mouse Party Decoration...


For the decoration i am using mickey tissue paper heads to hang all you need is tissue paper scissors floral wire and ribbon to hang all you do is make a large red pom pom a large black pom pom and two small pom poms after making all your poms simply attach all the poms with the wire .I then cut out Mickey heads out of black and red card stock and on the black ones i put a picture of my daughter i then lined them up red ,black,red... glued ribbon down the backs so i could hang from a door way there were six heads total three red and three black Also the Disney web site has a ton of stuff to print.


Mickey Mouse Party Games....

For the games i bought a kids bowling set and i am going to print out the characters and tape them on for Disney bowling also i bought a large white poster bored that i drew a Pluto on with out his tail and i cut out little tails out of yellow card stock.

and the food...

For the food I printed out little cards that say what the food is we are going to have sandwiches and hot dogs as the main meal so those will be Mickey's clubhouse sandwiches and hot diggity dogs the drink will be Minnie's Le-Minnie-Aid i plan on taking plan cups and pasting a Minnie head made out of card stock on them.


Party Favors...

For the party favors i am making Mickey bags by using a plain black paper bag a gluing a red ribbon and a Mickey head for the boys and a minnie head for the girls so i can tell witch has girl things and witch has boy things and filling them with candy and dollar store trinkets.most of the things for my daughters party are things i see at the store and say i can make that my self for a lot less money so look around and find your crafty side.