---
DR who treasure hunt
printable party game!
Our Doctor Who inspired treasure hunt is a printable party game that you can play anywhere because YOU decide the hiding locations for each clue.  
This game includes 10 engaging clues in high resolution eye-catching colors.. 
This hunt is perfect for a Doctor Who party. I  would recommend this for ages 8 and up.  It takes between 30 - 45 minutes to play.
How does the doctor who treasure hunt work?
Each clue (see examples below) has a numerical answer.  When players figure out the answer they look up that number on their clue location key ( shown on right) and they search in the location written next to that number.
When you set up the hunt you will fill out the Key Locator with whatever locations you want to use as hiding spots, and fill in the rest of the spots with decoy locations.
 So if the answer to a clue is for example #4, players will look on their Key Locators and go to whatever spot is located at #4 to look for their next clue.
This continues until they have solved all 10 clues.  The last clue will lead to the treasure. You can make the treasure whatever you like.  We have also included a "YOU WIN" card with this hunt.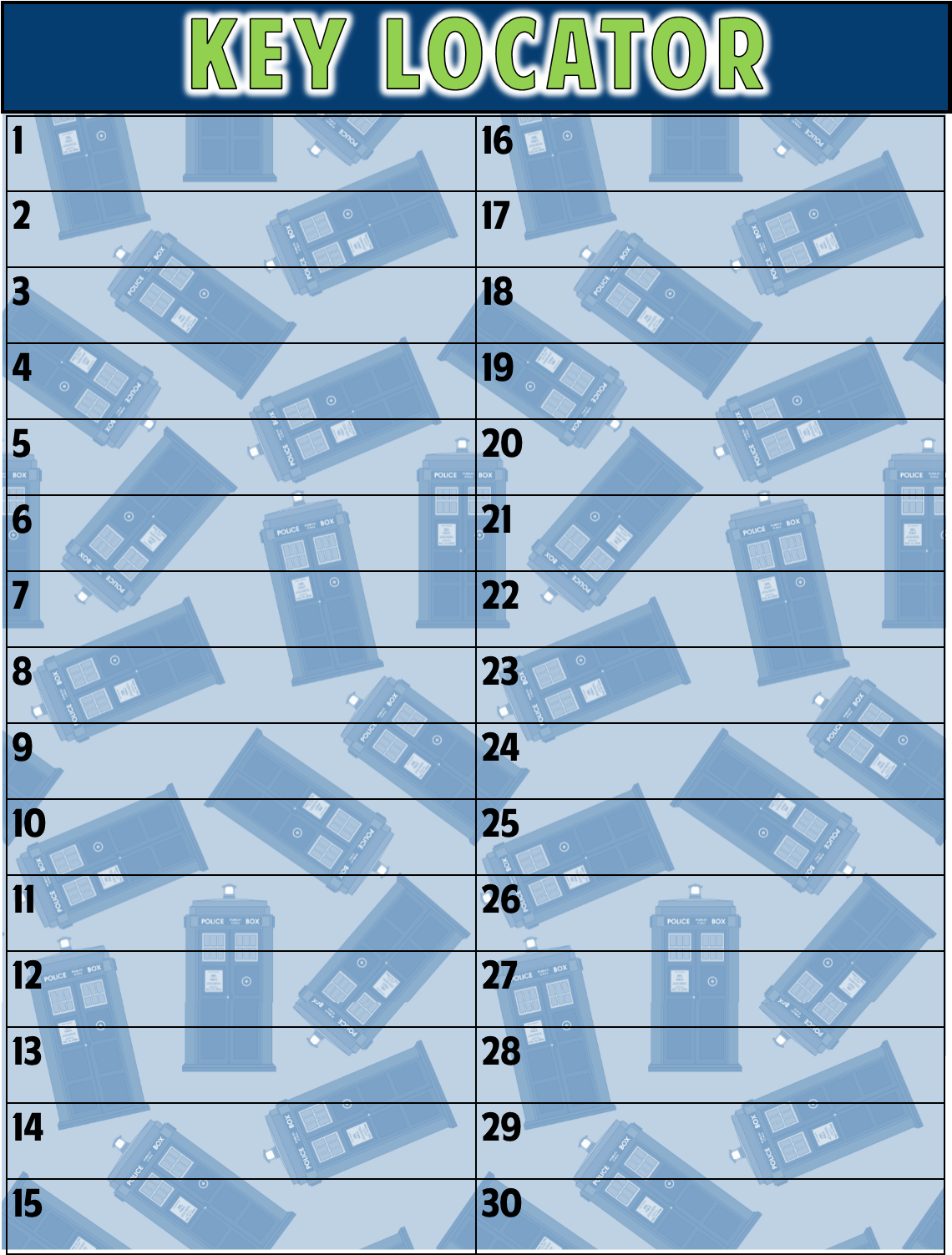 doctor who Treasure Hunt
Sample Clues
Each of the clues in this hunt are different,
and requires a different way to solve. 
NOTE: sample watermarks are not on official download.
How to set up the doctor who treasure hunt?
Once you complete your order your hunt will be available for instant download.
Download your hunt and open it in adobe reader.
Print out the clues to your hunt.
Decide where you want to hide your clues and type those locations down next to the correct numbers on the editable clue location key.  Fill in the remaining locations with decoy locations.
Print out the Key Locator. 
Prepare clues as instructed - a few of the clues need certain items to complete.  Items you will need to provide for this hunt are - pencils, paper, envelopes.
Hide all the clues except the clue with the gold star on it.  You may want to hide a "treasure" with the final card.
Give the clue with the star on it to the players to start them on their way.
Complete set-up and how to instructions are included in hunt. 
The instructions above are how to play a cooperative hunt, this is where all players work together to reach the end.  Also included in the download are instructions on how to play a competitive version of the hunt.  This is where players compete against each other to be the first to find the treasure.
Order Your doctor who Hunt Now


INSTANT DOWNLOAD

  $12.99
Included in your Doctor Who Hunt:
Original 10 full-color eye catching hunt clues

1 winners card

Editable Key Locator sheet

Simple set-up instructions.

Answer Key for all clues
Your printable game will arrive within minutes in printable PDF files.  This is a digital purchase - No physical product will be mailed.  If you do not see it in your email please check your junk folder before you contact us - that is the usual culprit. If you have any questions or feedback we would love to hear from you!  Contact us at: HappyPartying@gmail.com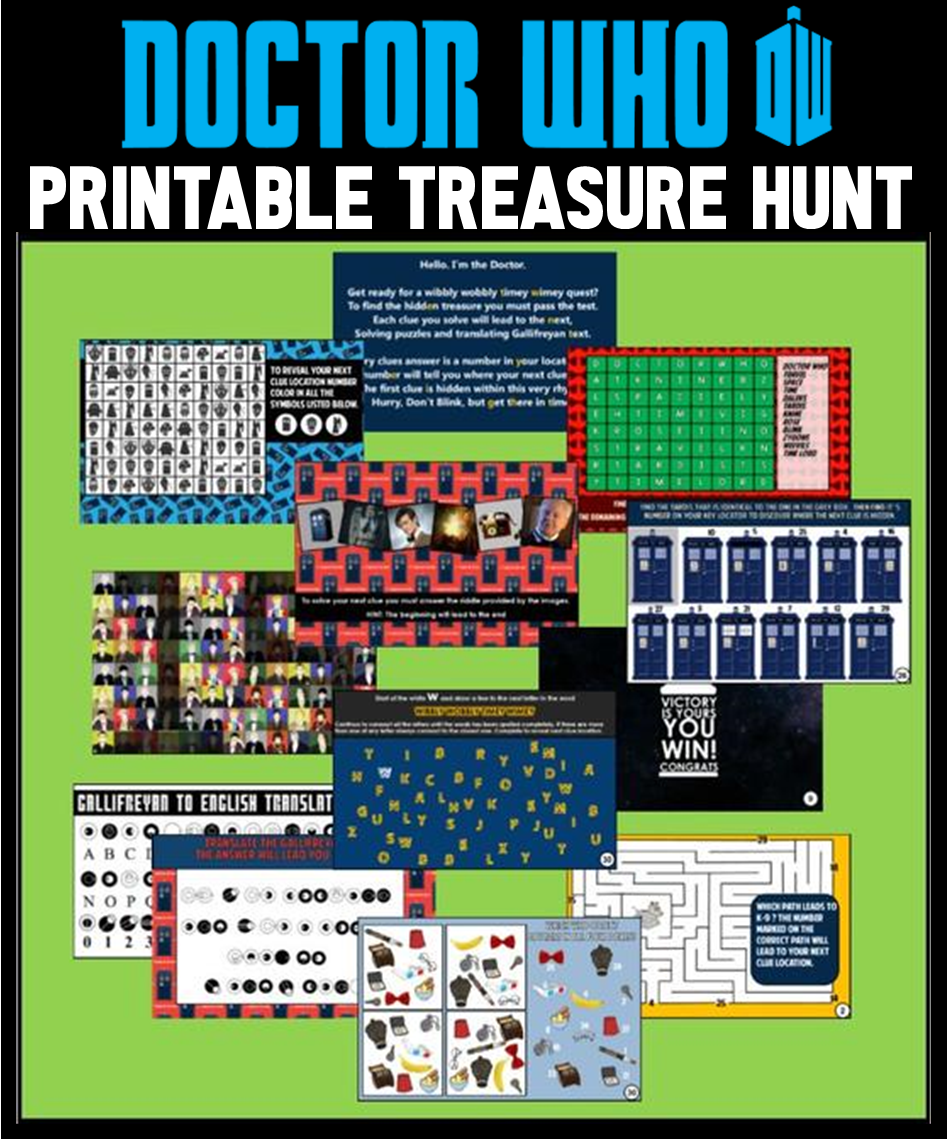 ---