Halloween Match Madness Game!

Instant download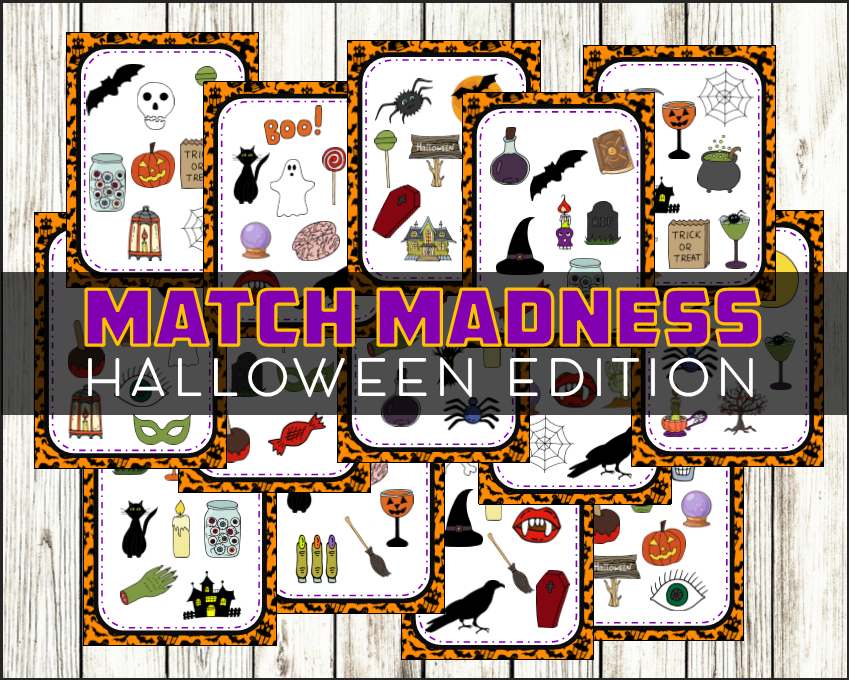 Halloween Match Madness Game is a fantastic Haloween themed card game for ages 4-94!   Whether you are looking for a game to play with your family, in your classroom, or perhaps even a Halloween party or sleepover - this is the game!
This game will have everyone laughing and racing to find and yell out MATCH! The first player to match all their cards to the center card wins! But no worries because no one can play just one round of Match Madness. 
The game comes with 63 Playing cards, each featuring eight different Halloween themed images.  One card is turned face-up in the middle and the other cards are dealt out evenly among the player (plays best with 2-6 players).  The players keep there cards in a stack face-down, only turning one card up at a time. The simple object of the game is to find a matching Halloween image between YOUR card and the card in the CENTER PILE - then yell out the MATCH! before your opponents. Once you find a match, you add your card to the center pile and it becomes the next card everyone matches to.  The first player to run out of cards wins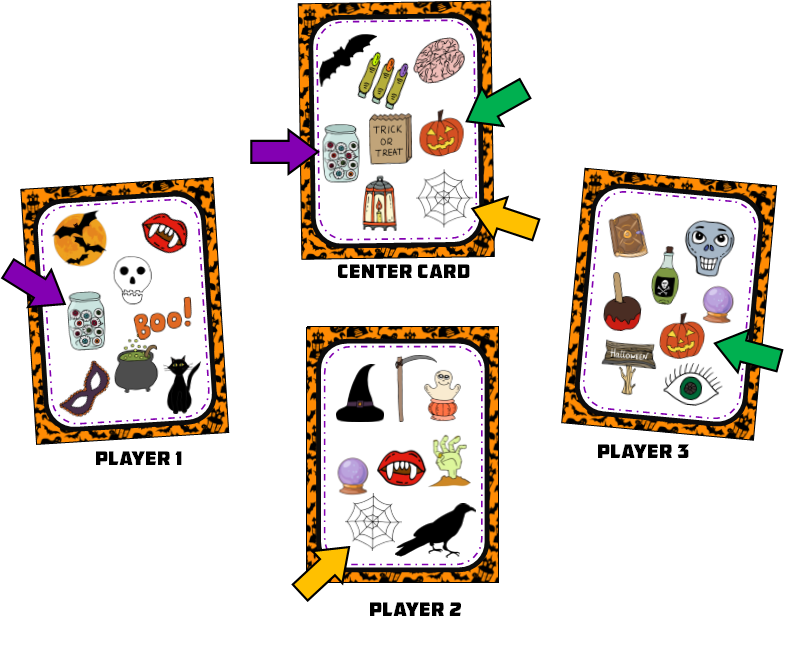 This Halloween game is available for INSTANT DOWNLOAD!
Halloween Match Madness Game includes:
63 Playing Cards ( 9 card print per page)
Printable Envelope (with game instructions printed on it) to hold cards
Optional Halloween Pattern for back of cards
This download includes an 9 page, high resolution PDF printable file.
Great game for all ages, even pre-schoolers!
Fun to make up and give as gift or party favor!
PRINTING/ASSEMBLY TIPS: For best results, print on glossy brochure paper or card stock using your printer's BEST quality print setting (then reload paper to print pattern on the back side).Laminate cards for durability and play! 
get your halloween match madness game now!


instant download $4.99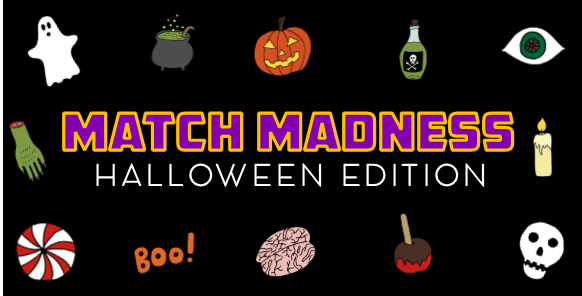 Your printable game will arrive within minutes in printable PDF files.  This is a digital purchase - No physical product will be mailed.  If you do not see it in your email please check your junk folder before you contact us - that is the usual culprit. If you have any questions or feedback we would love to hear from you!  Contact us at: HappyPartying@gmail.com

---