---
Truth or SHots!

- Printable Drinking Game -
The Drinking Game that will make sure you
never look at your friends quite the same!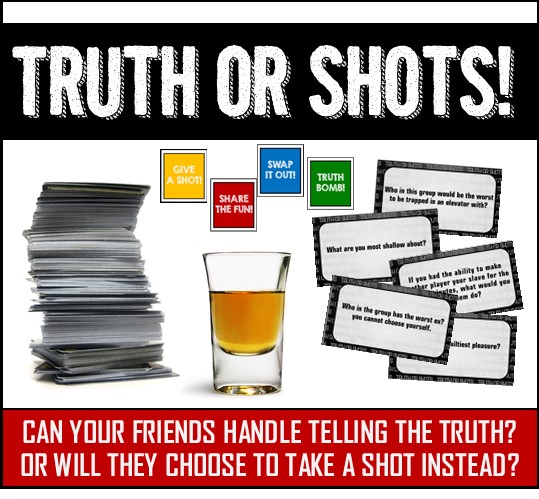 IMPORTANT NOTE: This game is for those 21 years of age and over. Remember friend may let friends spout out embarrassing truths about themselves, BUT they do not let friends drive drunk. Please Play and Drink Responsibly!
So you think you know your friends pretty well - or maybe you are just curious to know what they are really thinking.  Be careful what you wish for because this fun drinking game will more than deliver.  Truth or Shots will have your friends answering questions you always wanted to know or never even thought to ask, but now you are dying to know.  We provide almost 200 thought provoking questions - you provide the shots.  You and your friends take turns drawing cards which they must then answer truthfully or opt to take a shot instead! So whether you are looking for sexual questions, awkward questions, would you rather questions, psychological questions, or downright evil question - this is your game! Here are just a few of the wide selection of different types of questions we ask.
---
Have you ever been handcuffed? By who and under what circumstances?
When you are trying to impress people, what personality trait do you try and hide?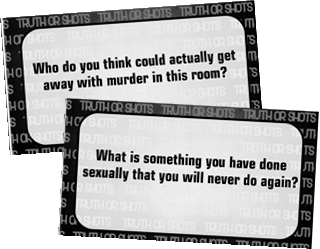 Who in this room do you think could actually get away with murder?
What is something you have tried sexually that you will never do again?
If you HAD to play matchmaker, which two of your friends would you match?
Have you ever farted loudly during sex?
If someone offered you $100,000 dollars to make a porno would you do it?
Who in this group has the worst ex? You can't pick yourself.
Truth or SHots

Fun drinking game with a twist!
OPTIONAL: To add a little twist at the beginning of the game each player gets allotted for challenge cards that allow them to switch up the game as they go. The cards are;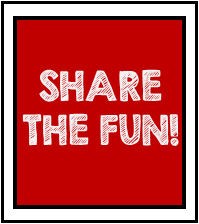 Sometimes you might read a truth question and think "I could answer this, but I would rather here _____ answer it." This is the card that allows you to make another player answer your card with a double shot penalty if they refuse!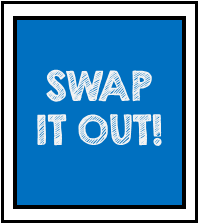 Ok, this is basically your one-time per game life line where you can refuse to answer a question without penalty and switch it out for another one - you wuss!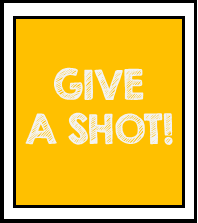 You can use this card to make another player of your choice take your penalty shot - or maybe one of your friends laughed too hard at your answer and you want to exact a little revenge.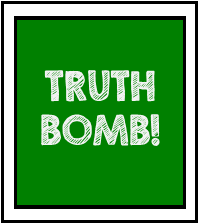 Ok, we ask a lot of good questions - I mean A LOT, but maybe you have one that we haven't thought of. This card give you the power to make any player forgo answering their own card and answer a truth question of yours instead.
---
Get Your Truth or shots drinking game Now!
Instant download $5.99

Your printable game will arrive within minutes in printable PDF files.  This is a digital purchase - No physical product will be mailed.  If you do not see it in your email please check your junk folder before you contact us - that is the usual culprit. If you have any questions or feedback we would love to hear from you!  Contact us at: HappyPartying@gmail.com

---