SEARCH OUR SITE
---
rollick!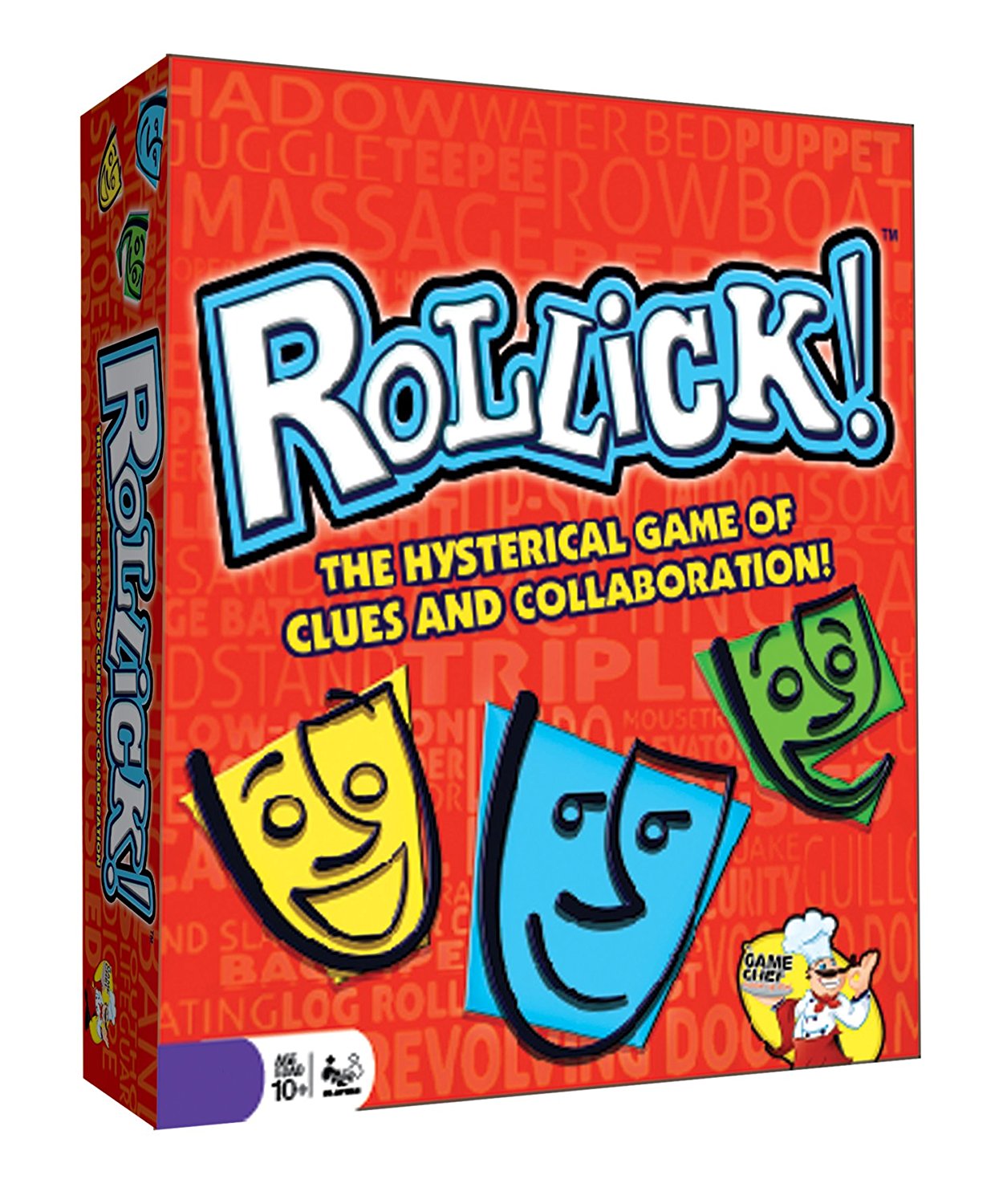 ROLLICK! is a new hit of the party for board games. For adults who are looking for a new twist on a party classic! With ROLLICK!, guests are teamed up, and the entire team works together to act out clues for one (or more) person to guess.
It's a hysterical, fun, fast-paced, team competition game that's an absolute riot at parties, family gatherings, work events, holiday celebrations, with friends, and even teenagers! Rollick! can be taught in 2 minutes, played in 25 minutes, and accommodates 6- 20+ people. With over 750 clues, no game is ever the same!
what people are saying about this game...

I spent hours searching Amazon for unoffensive party games that the whole family could enjoy and reading reviews. I settled on this game. I made the right choice! At a family gathering with aunts, uncles, and cousins, I convinced enough people to play to get a game going. We had a great time. We were laughing hysterically most of the time! It is so much more fun to have multiple team members act out the prompt. Next time we play, we should record ourselves, because it was a show! They thanked me for making the gathering so much fun by bringing this game. And its not just that it's hilarious--it also requires strategy and so is fun for that reason too. I highly recommend it.


A huge hit at our family Thanksgiving party! I researched all the games on the market, watched videos, read reviews and picked this game for our family - great success! We played "girls" vs. "boys" which became hilariously competitive! An amazing twist on charades with multiple actors - you don't know who to watch. The time element adds just the right element of pressure. This will be our go-to game for all our holiday get-togethers!


We were given this game as a gift and have enjoyed it immensely! It's a different way of playing charades where everyone on the team acts out the word for the "guesser" on their team. Working together to act out the word provides a new way to get the person to get the word and also gives some very hilarious moments. The words are divided into easy and hard categories, so you can choose which words to use based upon the group you are doing the game with. We have also taken it to a couples night event and the group of adults just loved it and were laughing so hard.
I would definitely recommend this game if you are looking for a new way to get a group to interact with each other (hooray--without electronics!!) and want to have some great laughs!!

Purchased this board game after playing with it at a gathering. This board game was a hit with everyone who participated, it was non stop laughing for everyone who played. It's a great ice breaker for people who tend to be shy when playing in groups. If you have a group of friends who enjoy game night make this board game part of your repertoire.


Check out the rest of the reviews at Amazon.com ( over 200!)
---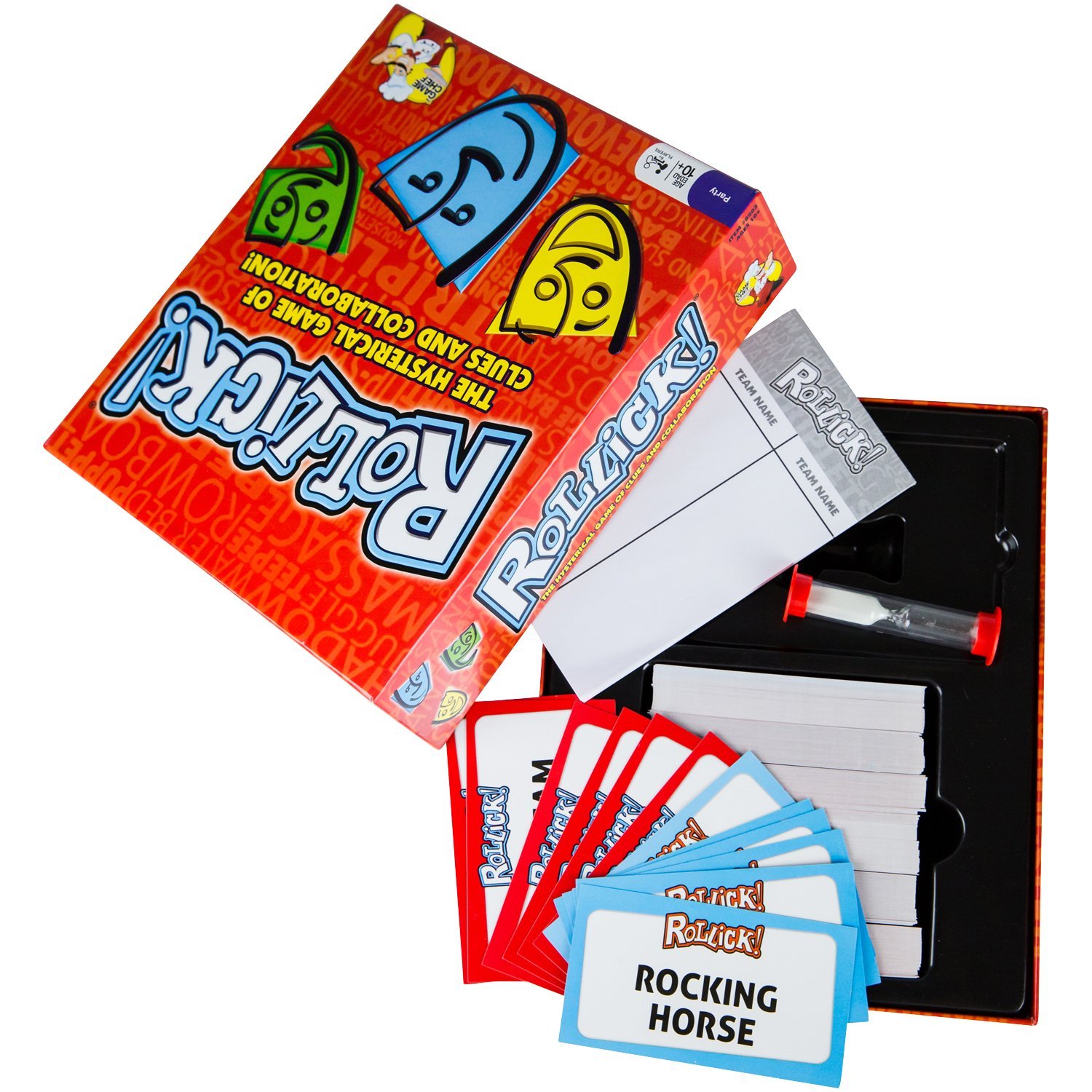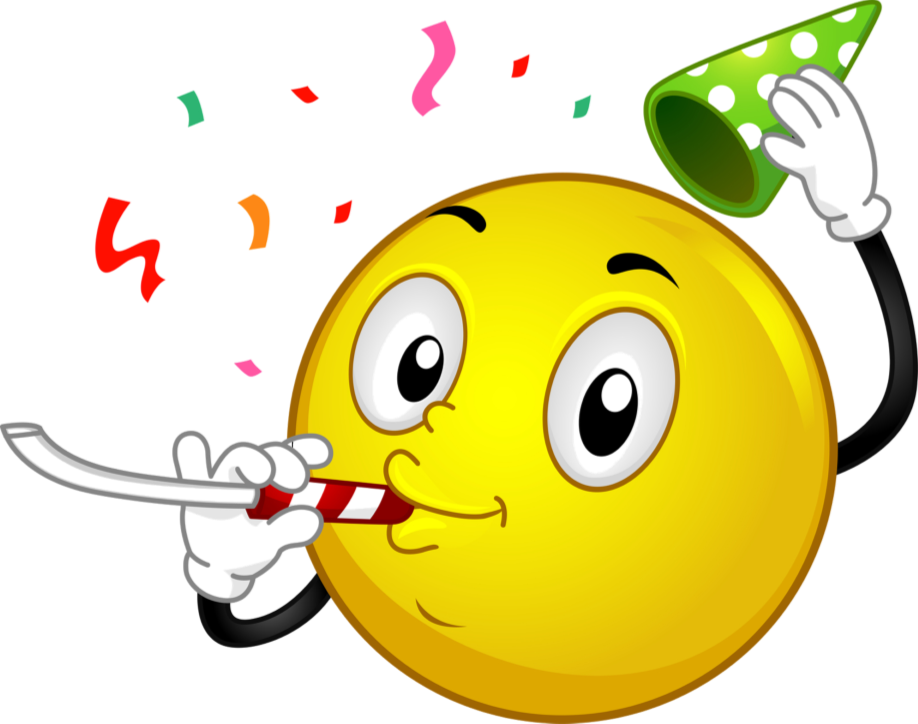 ---
---
---
---