Hunger Games Scavenger Hunt

-Printable Party Game-
This Hunger Games Scavenger Hunt is the perfect main event for your theme party. This printable scavenger hunt comes with everything you need to host your very own Hunger Games.
To play you simply print and cut out the game cards and hide them throughout the playing arena.  You can choose to make that whatever works best for you, but the bigger the space the better.
Players search to find survival cards which include food, water source, shelter, survival items, and weapons each assigned a different point value. Teams try and rack up as many point as they can while at the same time searching for Capital cards that will help strike out their opponents.  
Ages 8+
Time: 45-60 minutes
Hunger Games Scavenger Hunt Party Game
-how the hunt works-
1. Tributes (players) are divided into teams of two and assigned a district.  Each Player will receive a badge to represent their district.  These badges are included in your download and come six per page as seen below.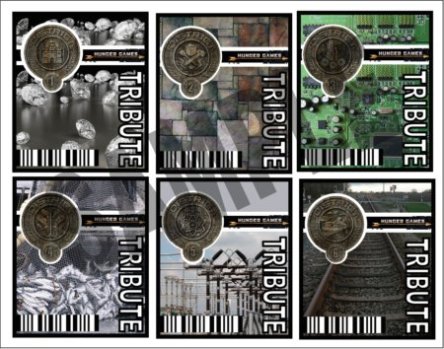 2. Each district team enters the arena (playing area) and must rush to find as many survival cards as possible.  This is done in 10 minute increments called Quells, after each Quell players meet back at the Cornucopia (home base) and reveal what they found. 
Food Cards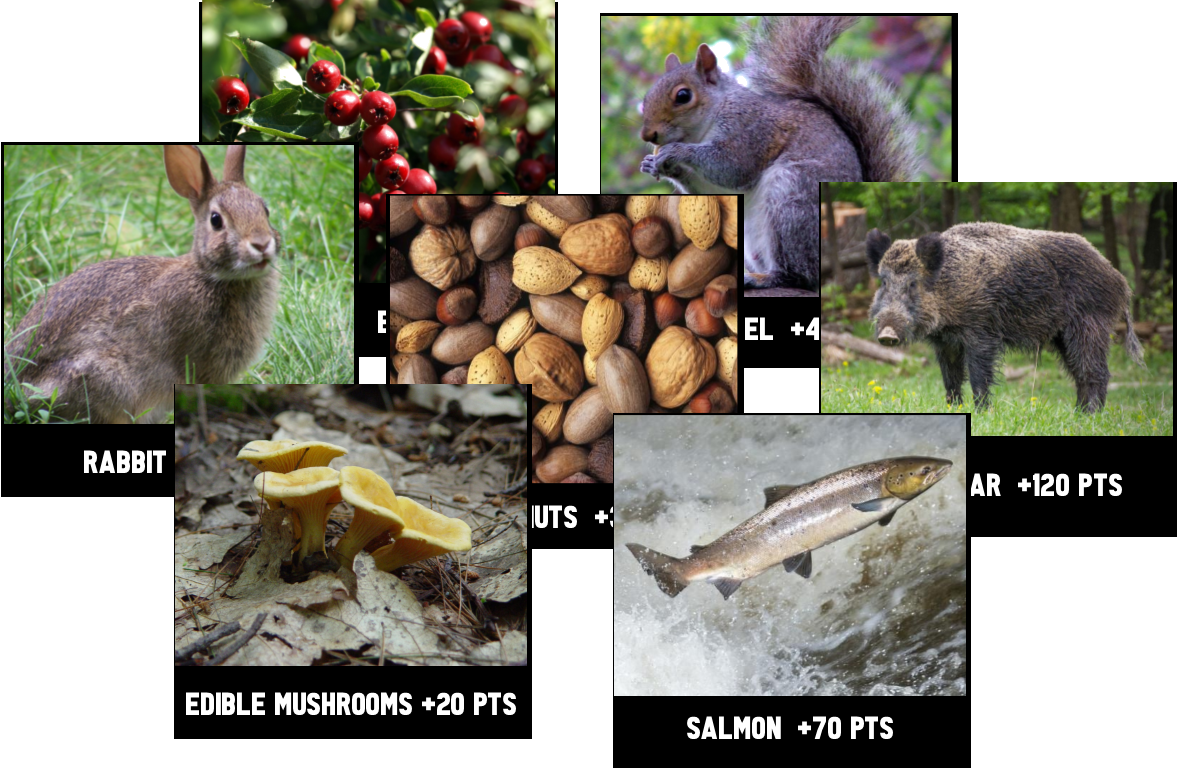 Water  & Shelter Cards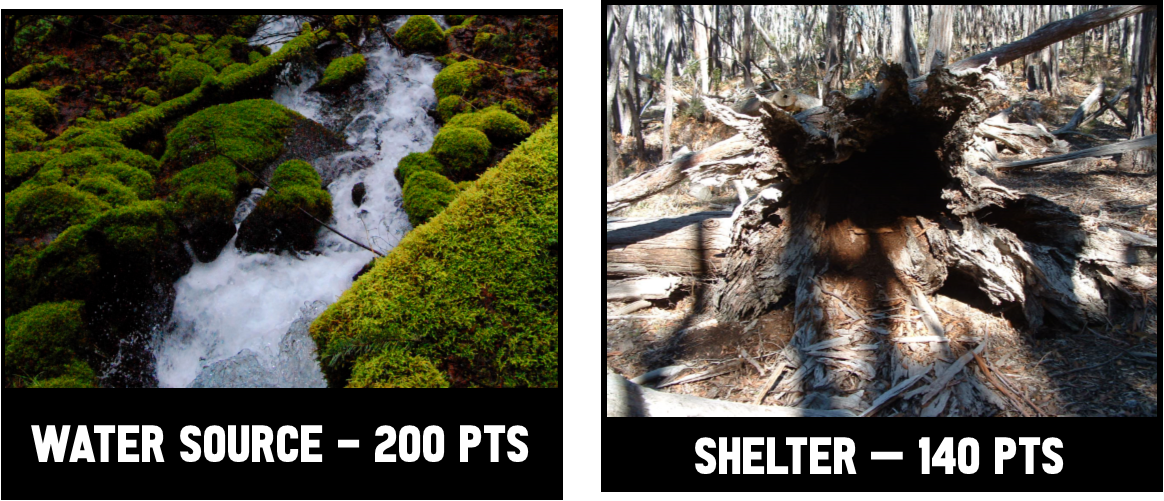 Mockingjay & Capitol Cards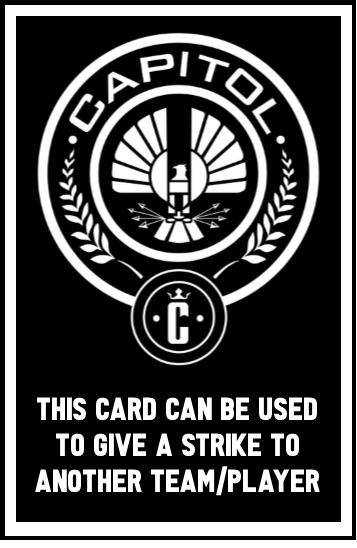 Survival & Weapon Cards
(only some shown)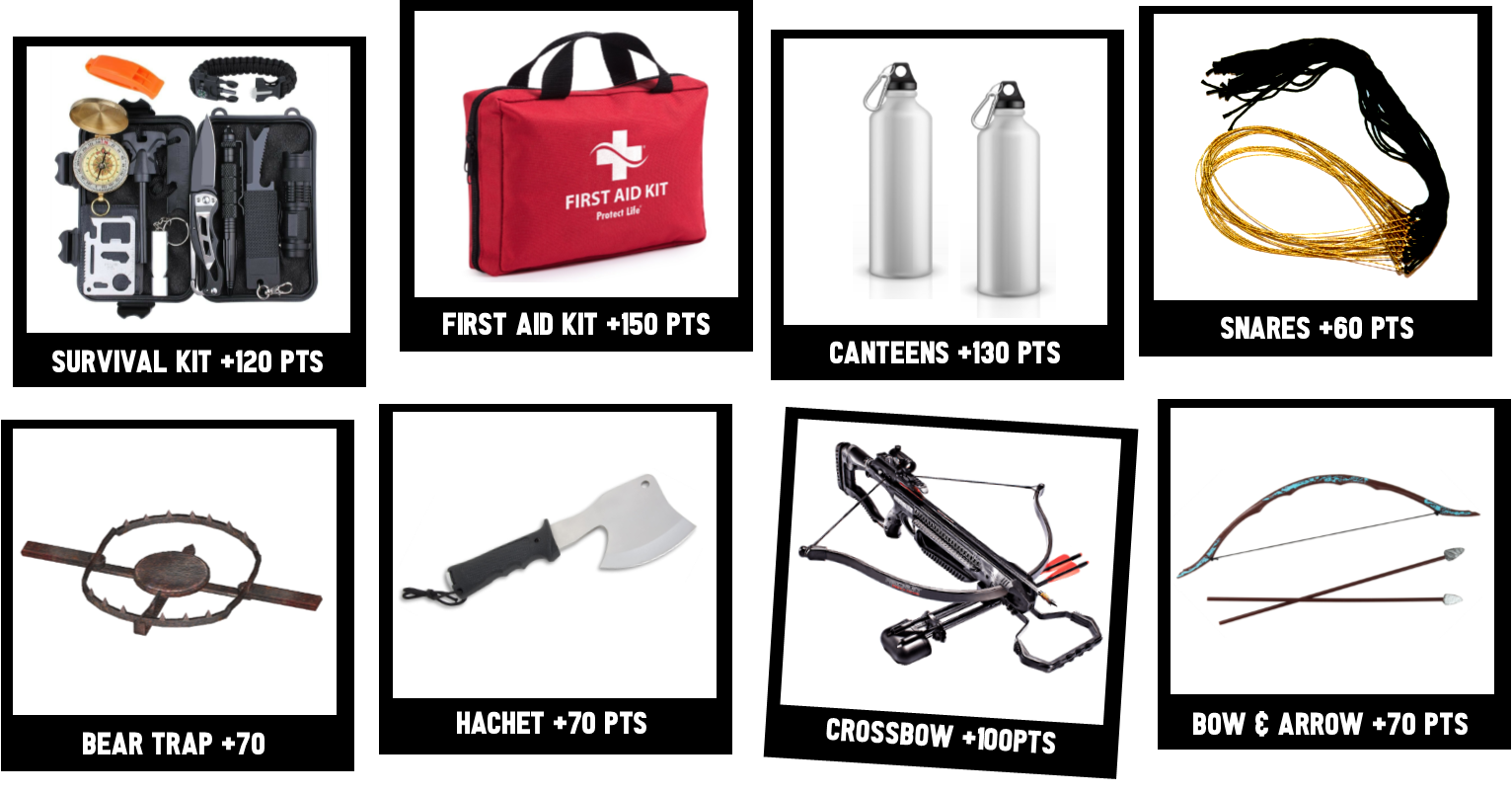 There is a different challenge for each Quell, and players have the added bonus of trying to survive while they are collecting points.  Other teams may find a Capitol card that will strike them out, or they may not complete their Quell mission which will also strike them out.  Two strikes and they can no longer hunt - their only hope is to be given a Mockingjay card that will put them back in the game!

At the end of all three Quells their is a Feast where the districts are offered one last chance to earn points.  Before them are Feast Cards all facing down.  They can draw a feast card which will either add or take points away from their total.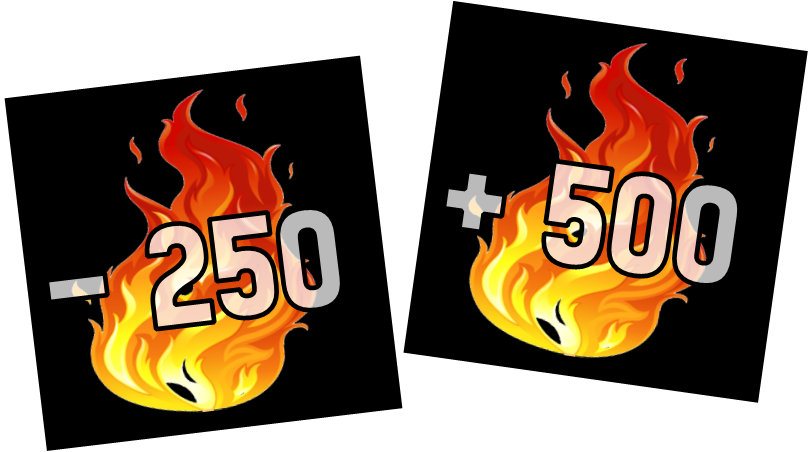 Game Keeper (host) will then add up each teams points on their districts Score Keeper card and declare a Victor!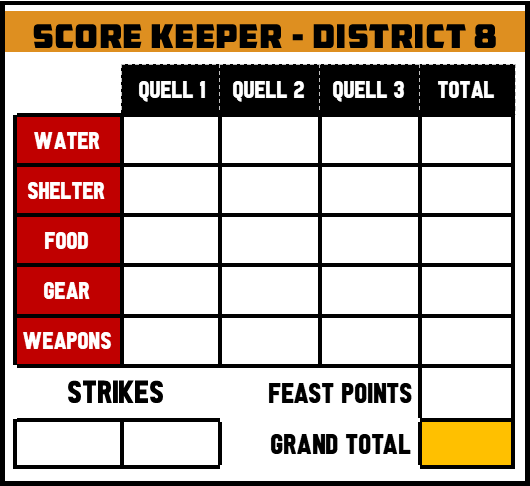 Get Your Hunger Games Scavenger Hunt Now!

-Instant Download $11.99-
This Hunger Games Scavenger Hunt includes:
Complete Set up and Play instructions
12 District Badges
100+ survivor cards
Capitol Cards
Mockingjay Cards
Feast Game Cards
Score Keeper for Each District
Players Rule Sheet
Your printable game will arrive within minutes in printable PDF files.  This is a digital purchase - No physical product will be mailed.  If you do not see it in your email please check your junk folder before you contact us - that is the usual culprit. If you have any questions or feedback we would love to hear from you!  Contact us at: HappyPartying@gmail.com

---