True Blood Party!!! RATED R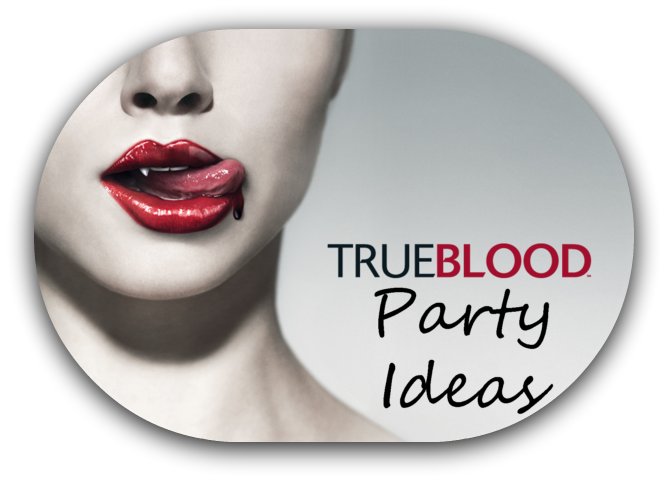 Want to throw a True Blood party to honor the sexiest vampire show ever? The sensual allure of the vampire has always been fascinating throughout time; something about being eternally beautiful, dangerous, and immortal has always intrigued us mere humans.
True Blood has turned that morbid fascination into a insanely sexified pop culture phenomenon! Check out these True Blood theme party ideas for games, decorations, printables, and bloody fun.
True Blood Theme Party Ideas and Games
Bite the Bloody Cherry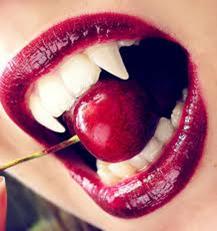 This is a hilarious True Blood vampire game that you will definitely want to have your camera ready for. Provide every guest that wants to play with a plastic toy vampire teeth. Place a bowl full of red jello in front of each player.
At the bottom of every bowl will be three cherries with stems attached. Player place their hands behind their backs and on the start of go must race to be the first to retrieve all three of their cherries while wearing the vampire teeth.
True Blood Theme Party Ideas and Games
Vampire Trivia / Game Show
Play a question and answer trivia game about True Blood to see who knows the most. You can set this up Dire Jeopardy style, Family Blood Feud, Wheel of MisFortune, Who wants to be a Vampire…ect. Need trivia questions to match your vampire taste try True Blood fanpop.com for an ton of Truebie trivia!
True Blood Theme Party Ideas and Games
Who Said It? True Blood Quote Game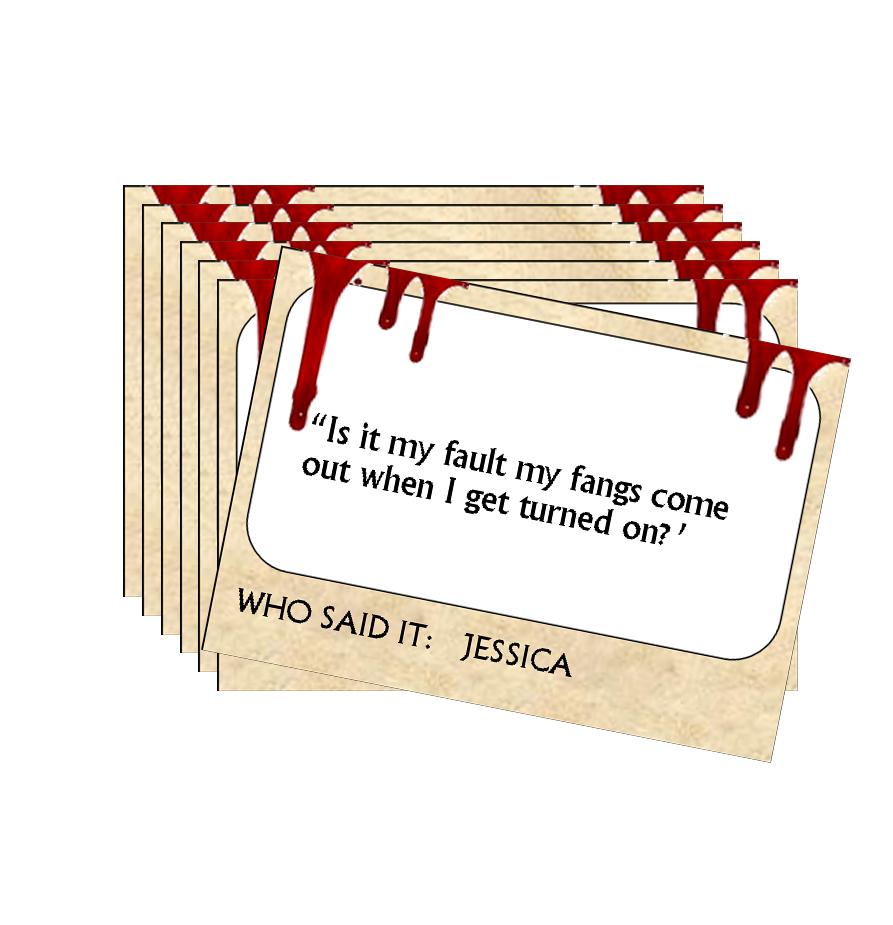 Use the true Blood quote cards that come with our
True Blood Theme Printables
or make your own. Read the quote out loud and see who can guess what character said it. Divide players into teams or let them play individually. This is a fun game to see who is the truest Truebie of them all.
True Blood Theme Party Ideas and Games
Curses of the Vampire
True Blood Theme Party Ideas and Games
Best Blood Sucker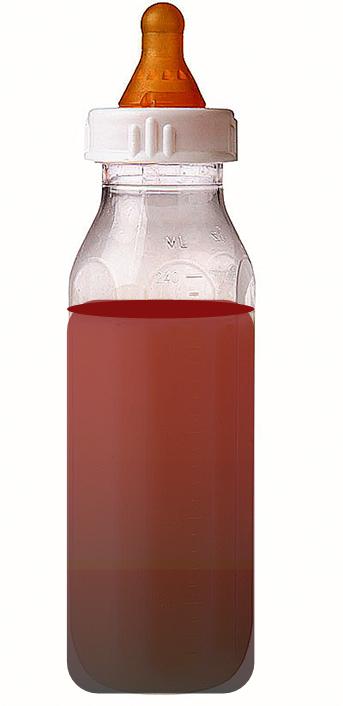 Who has the best sucking skills at your party? Find out in this hilarious party game where players race to be the first to drain their baby bottle full of "blood". You'll need a baby bottle for each player.
Fill each bottle with red punch, red kool-aid, or perhaps red wine if it is an alcohol is being served at the party . Give a baby bottle full to each vamp wanna–be and on the start of go everyone must suck their bottle dry. First one done is the official best sucker!
TIP Nipples come in different size holes so make sure you get them all the same, and unless you're an immortal don't get the newborn nipples because the game will take an eternity to finish. Don't worry the packages show the nipple sizes on the box.
True Blood Theme Party Ideas and Games
Who am I?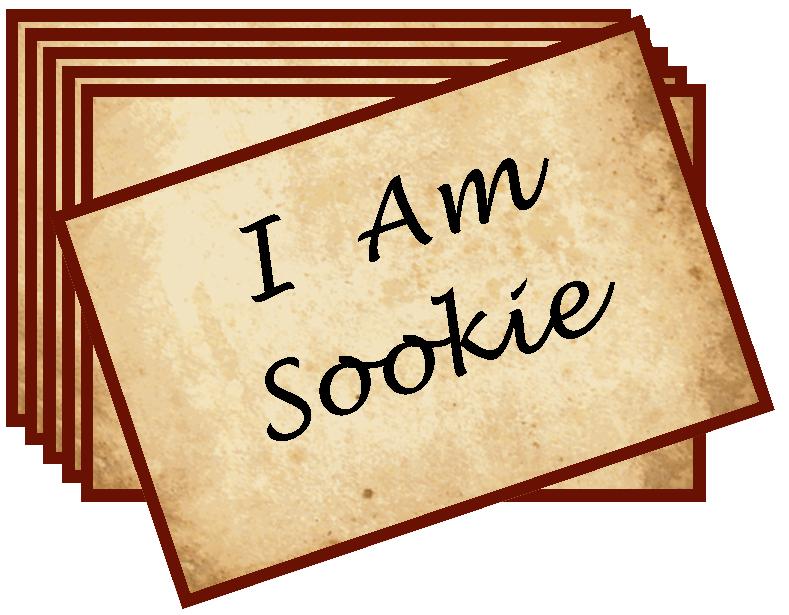 This True Blood game is a great icebreaker to use to get guests mingling. Write names of different characters on index cards and tape one to each guest's back as they arrive. Guests are not allowed to peek at their card.
The goal is to try and figure out who your character is by asking other guests yes or no questions. Everyone can look at each other's cards, but not their own.
Already made "who am I" character cards also come with my True Blood Theme Printables
Need True Blood Party Supplies?